The next decade will bring us new ways to promote websites, products, and brands. It will be a decade of new technologies and solutions related to search engine optimization. It is hard to know what the next 5 to 10 years will produce and how it will affect the industry, but we are sure that SEO is an ever-evolving technology that will only continue to play a major role. Here are our top 4 predictions:
1. Voice Search
Voice search is making a big entrance into SEO with 35.6 million Americans using voice search devices at least once a month in 2017. This was an increase of 128.9% year-over-year. The adoption has been led by millennials but additional generations are catching on and utilizing voice search as well.
With the advancement of AI assistants, voice searches are becoming increasingly accurate and personalized. This has allowed users to find immediate answers to all of their search queries through voice. It is especially true for question-based or exact term searches as the assistants can give instant answers to those. Voice search optimization will be the biggest SEO trend this year. AI assistants are leading the voice search wave through their presence in every new smartphone. With the launch of smart speakers, this trend is spreading even further and becoming a cornerstone for future SEO. 2020 is already set to see an increase in the number of voice searches if the trend continues to grow naturally, but with the expected advancement of AI technologies, we will see the number of users skyrocket. To take advantage of this opportunity, it is necessary to optimize for long-tailed keywords and exact search terms to keep up.
As always, we need to put ourselves in the shoes of our customers and think of the questions they might ask on Google. How will they use voice search? Where will it be used? For what will it be used? AB testing various options and making necessary adjustments as time goes on will best answer those questions.
2. Mobile-First
Mobile search is accounted for about 57% of all organic search visits in the US. Take a moment and think about 2010 when smartphones were first starting use and there was not even a statistic number to show the number of users using mobile searches at that time.We have come a long way and mobile search will only continue to grow.
Google has started rolling out its mobile-first indexing method making it necessary for you to have a mobile-friendly website to rank well with them. It will become even more important for websites to be responsive and fully-functional on mobile with page-load speed optimized for those devices. In fact, a website that loads slowly on mobile devices will be further pushed down in the search results. This is because a slow-loading website causes a poor user experience. To rank higher and keep up with the latest SEO trends, you need to improve your page loading speed. To check your current page loading speed, you can use Google Page Speed Insights. Not only does the tool analyze your page loading speed, it even shows suggestions to improve it.
With the improvement in mobile network speeds and the ease of browsing on mobile, people are increasingly relying on their mobile devices to surf. This trend will not only continue in 2020 but it will likely surpass desktop searches in no time.
3. Relevant Content
Google is not only able to read the content well but is even able to interpret its meaning now. That is a big game-changer that will push companies, content creators, and everybody else to produce high-quality content. This means that relevant, high-quality content will be one of the most important SEO trends this year.
Advanced Google AI can determine how relevant the content is to its heading. Posting content that doesn't add value and is different from the heading can lead to penalties. It is really amazing how technology can now filter good content from poor and new ways to critique-content for end-users is always evolving. The content on your website should be relevant to your target keywords and shouldn't be overstuffed with them. Make sure that you write for the readers and not for the search engines. If the readers find it relevant, they are more likely to recommend it to others. Keep in mind to make the importance of keeping your content shareable more now than ever.
Search engines want to show users exactly what they are looking for. This is why the relevancy of the content has become one of the most important SEO trends for 2020.
4. Machine Learning
Machine learning is particularly useful for SEO, and it will be among the biggest SEO trends this year and in the following years. Using machine learning concepts and web analytics tools, you can figure out your user behavior and how to use it to your advantage. It can help you discover keyword ranking opportunities, ranking predictions, site crawling, and many more. All of these factors will affect your SEO. This way, using machine learning you can build your entire content strategy.
Final Thoughts
Search engine optimization is going to change drastically in 2020 and the coming years. SEO trends such as voice searches and mobile-friendliness are becoming more and more important. These avenues of search may soon surpass traditional searches. Additionally, it is more important than ever to create relevant high-quality content that offers value to the readers. Without good content, no matter how much you invest in SEO you will lack the results you hope for. To help you take advantage of the 2020 SEO trends and prepare your site for improvements and changes with search, consider reaching out to our team for more information.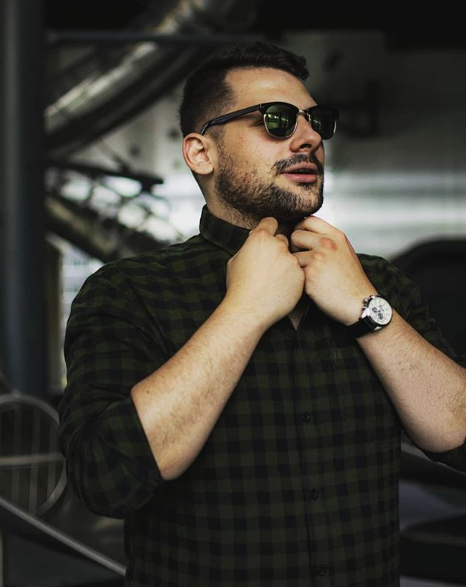 My name is Dino and I am highly passionate about Marketing, Native marketing, Performance marketing, Digital Marketing, New Technologies, Mobile Content, SMO, SEO … It's a long list! As a digital marketer, I have the exciting opportunity to see new technologies rising and making an impact on our lives! The future is now!