In case you missed it, Chicago deal behemoth Groupon has acquired FarShore partner PrettyQuick. PrettyQuick allows users to instantly book editor-vetted spas and salons while enjoying cashless payments and earning free beauty product rewards.
PrettyQuick simplifies the way their users book beauty by enabling users to book editor-and-brand-reviewed spas and salons with cashless payments and an integrated rewards system. When River-North-based PrettyQuick came to FarShore in mid-2014, they had already achieved great success via a desktop-based booking application. With FarShore's support, they soon expanded their reach through development of mobile applications. Today, users can book last-minute beauty treatments on the go via iPhone.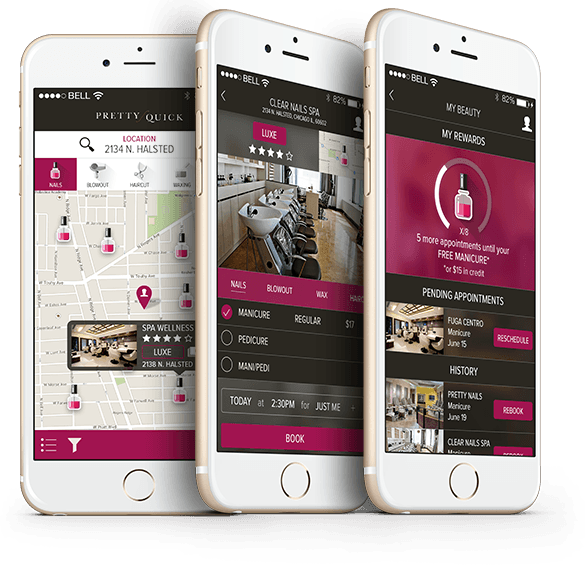 PrettyQuick has signed up nearly 1,000 spas in five cities across the U.S., and will continue to expand their outreach at Groupon. Though they will operate as an independent company within Groupon, the team will integrate inventory to allow for cross-promotion.
Congratulations to the PrettyQuick team, and best of luck at Groupon!