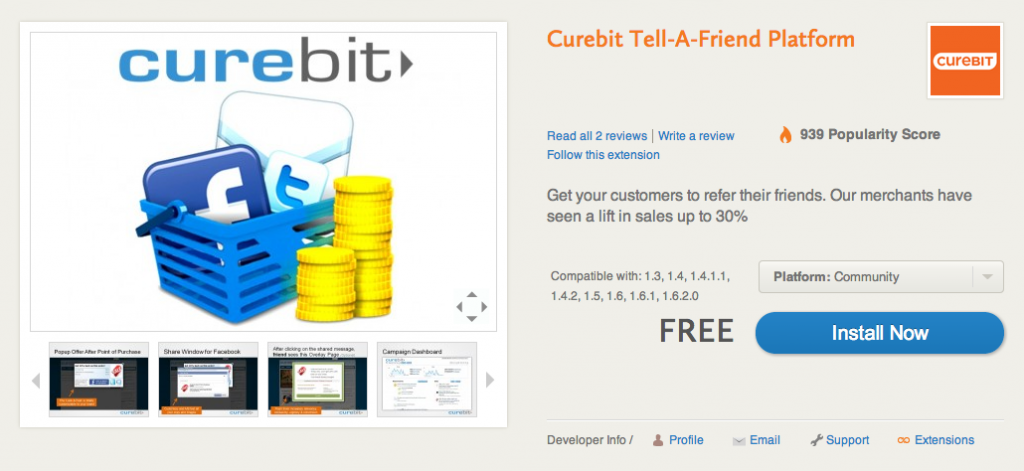 The Plugin: Curebit
The Pitch: Make referral marketing as simple (and beautiful) as pie.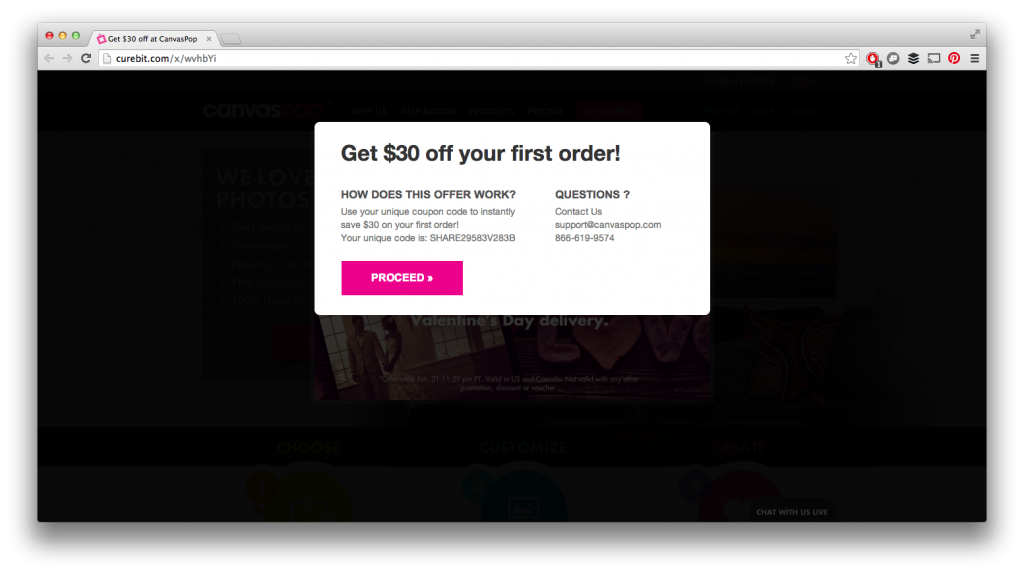 Pricing: Free for the first $10,000 you generate per month in referrals!
Why it's awesome: For those who want to offer customers rewards for referrals, Curebit is the gold standard. Allow customers to share referral links at the point of sale, or create a standalone campaign for existing customers and affiliate marketers.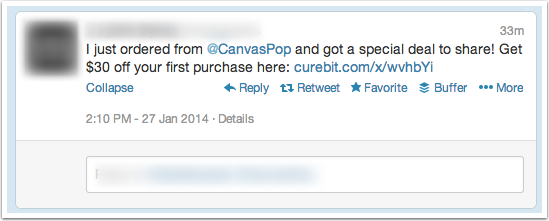 Once you're integrated, (this can take under an hour with Magento) you can create a campaign with no coding or special skills necessary. There is great flexibility in the forms of rewards you can give out—Curebit can fulfill cash rewards through Paypal, or you can handle everything from gift cards to special shipped rewards.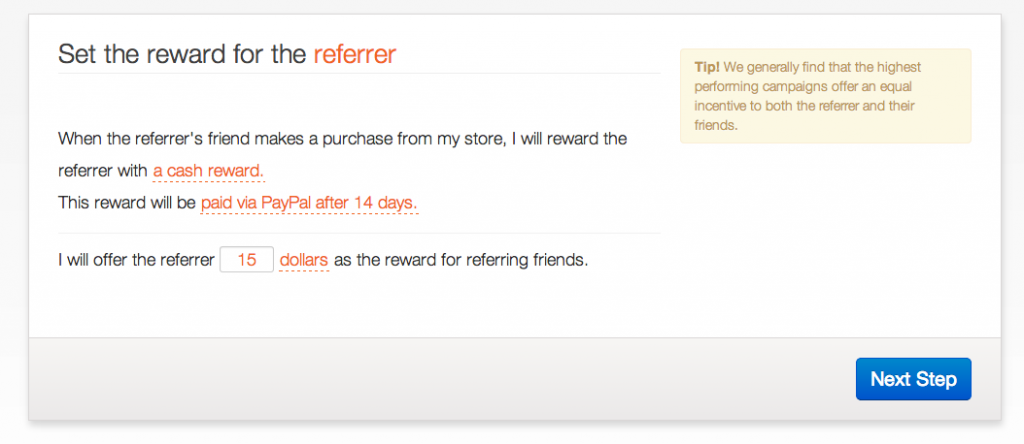 Potential Cons: Curebit doesn't specify their pricing beyond the $10,000 generated limit, but odds are you'll definitely be paying past that point. Also, all rewards links on the free version have to be curebit.com links, which could be a problem if you want a completely branded platform.
Bonus: Curebit is plug-and-play with fifteen e-commerce platforms other than Magento supported including BigCommerce and Shopify. Is your platform not supported? By dropping a few lines of code onto various pages of your website, it can be!