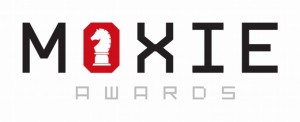 FarShore is excited to announce two of our partner companies, BucketFeet and Packback, are finalists in BuiltIn Chicago's 2014 Moxie Awards.
Digital textbook rental company Packback, as seen on SharkTank, was nominated for three awards: Best Consumer Web Startup, Startup of the Year and Best Startup Founder or Co-Founders (Mike Shannon, Kasey Gandham and Jessica Tenuta). Artist-designed footwear retailer Bucketfeet is also in the running for Best Consumer Web Startup.
Cast your vote here. The ballot closes June 10, and you can vote once per day!
Now in its third year, the Moxie Awards celebrates "Chicago's most innovative entrepreneurs." Past winners include Belly, Braintree and SpotHero, and the 2014 ceremony will take place June 19 at Park West.