1.Publishing low-quality content
"We need to post something on Instagram" are probably the most notorious words to a content creator in your company because this is how poor-quality content starts. Pushing the content creator to make a last-second post will create flat, low-quality posts with little thought, since it will be focused on instant creation without prior planning.
Publishing content for content's sake is not worth the effort, even if it's just minimal. This type of content provides no added value to your audience. It's better to focus on creating high-quality content that your audience actually wants to read.
Tip
Plan ahead for your posts, considering what your audience would like to read.? What does your audience like to see? Once you know this, creating posts for your audience will be much easier plus the quality will be tailored for your audience.
2. When you write for yourself
Imagine you're a food blogger and use your blog as a personal diary. Some food bloggers really have large audiences while others are only read by friends and family. An article or post in which you write about how delicious you found the food in that Italian restaurant may interest your family, but it doesn't provide much-added value to any other readers. Offer your readers a review of the restaurant, compare it with other restaurants that you visited, talk about the location and price, so that other visitors who would like to check that restaurant may get the valuable information they need to go and try the restaurant out
Tip
It does not matter if you are a content creator, blogger, agency or a writer, but you should always create an image of your target audience and what you want to "sell" to them. The more useful information you provide to them the more interesting you become.
3. Focusing on SEO all the time
A lot of content creators still think that content marketing means having a perfect 2% of keywords in the meta tags and as many keywords as possible in the headings. If you are too focused on SEO and keywords when creating content, then you will create an SEO only created post that will not attract people who will spend to much time on your post because it will not engage with them. Creating content your visitors want to engage with is now even important to Google, as user behaviors now have become heavily rewarded in the search algorithm. Content ranks better when people actually read it with interest and that is measured with how much a user spends time on your post
Tip
This is really like everything else in life. It needs to be simple and easy to understand. In doing so, relevant keywords will be included automatically in the article and Google can easily decipher what the content is about.
4. Promoting content is not a big deal
Clicking on "Publish" is not the finish of your job as a content creator, it just has only begun. Interested readers might not always easily find the article themselves so in order to generate new visitors with your content and thereby improve the ranking on Google, you have to promote it! This means making it accessible to the widest possible audience. Focusing only on the content itself is a big mistake, you can post the best article the world has seen but if you don't promote it, it really does not matter in the end.
Tip
Use all available channels for promotion. Most of them are free, such as Twitter, Instagram, Linkedin, Facebook, newsletters etc.plus you always have an option for paid promotions such as Google ads, Mailchimp, Instagram ads, etc. The general rule of thumb in content marketing is 40% of your time spent on the content and 60% on promoting it.
5. Measuring your results
Last but not least, you fail to track and evaluate the performance of your content. This is shockingly a practice that a lot of content creators are not applying. How do you create content if you don't know who your audience is? How can you improve and grow your audience base if you don't even track the most basic things (age, sex, interests, locations, Avg time spent on your post, interactions, etc).)Today you can track absolutely everything regarding your audience and use this knowledge to tailor the content to your audience themes well as target the same.
Tip
Use any kind of tracking platform such as Google Analytics for example. The key for success is: analyze, analyze, and analyze!
Conclusion
In order to have a successful content marketing strategy, post regular, high-quality long-form content. Content doesn't necessarily have to be just text, but can also include videos, photographs, etc. Remember, you are writing for your target audience -not for Google and certainly not for yourself! So always provide informative content over strictly SEO geared text. Once you have published your content, the work is still far from over. You need to promote your content! To promote your content posts, you can use paid media such as Facebook Ads and Google Ads. You can promote your content through your own channels such as newsletters or social media to ensure that it is entertaining and informative enough to be shared on other people's social network accounts. Lastly: always keep an eye on your stats so you can improve and grow!
We are always ready to help you out with your marketing strategy!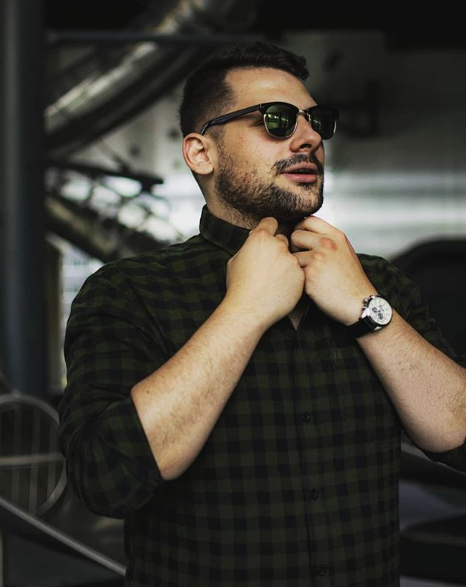 My name is Dino and I am highly passionate about Marketing, Native marketing, Performance marketing, Digital Marketing, New Technologies, Mobile Content, SMO, SEO … It's a long list! As a digital marketer, I have the exciting opportunity to see new technologies rising and making an impact on our lives! The future is now!