Let's say that you acquired a fresh new website, with new designs, blog, shop and everything else that comes along. However, your competitor's outdated website with Times New Roman and stock imagery attracts more traffic.
How could you possibly know how your website matches up against others in terms of click action on the market? We will walk through our recommended set of tools that can help you figure this out.
There are many SEO parameters that you may be interested in, each with a different aspect of the same thing, website visibility. There are various tools that you can use for evaluating different parameters. The most popular tools feature the whole data palette, but most of them have one or two parameters that they're famous for. It is important to note that not a single tool is 100% accurate with the data it provides, but it at the very least,  it gives you an insight about the popularity of your online competitors.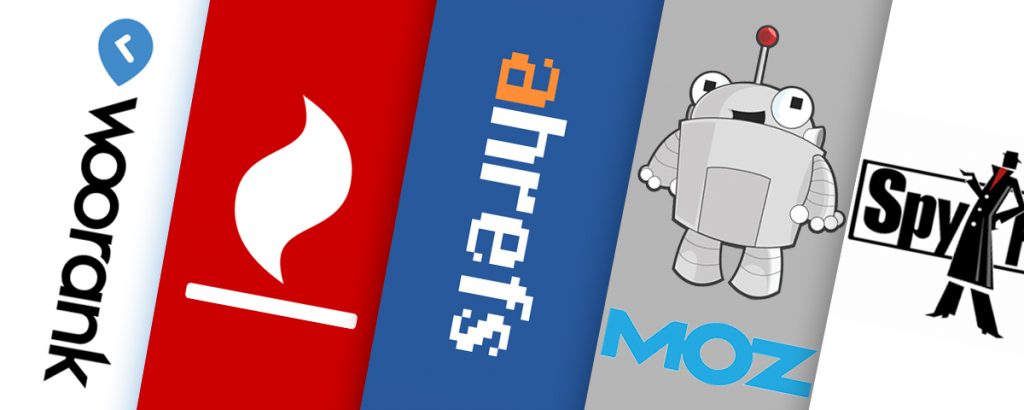 Tools For Detecting Keyword Competitors
To defeat your enemy, you must get to know your enemy first. Or something like that…
SpyFu
SpyFu is one of the most popular SEO tools overall. The name itself suggests that it is made for spying your competitors. It is centered on keywords and it shows who your competitors are when an internet user searches for words that describe your website.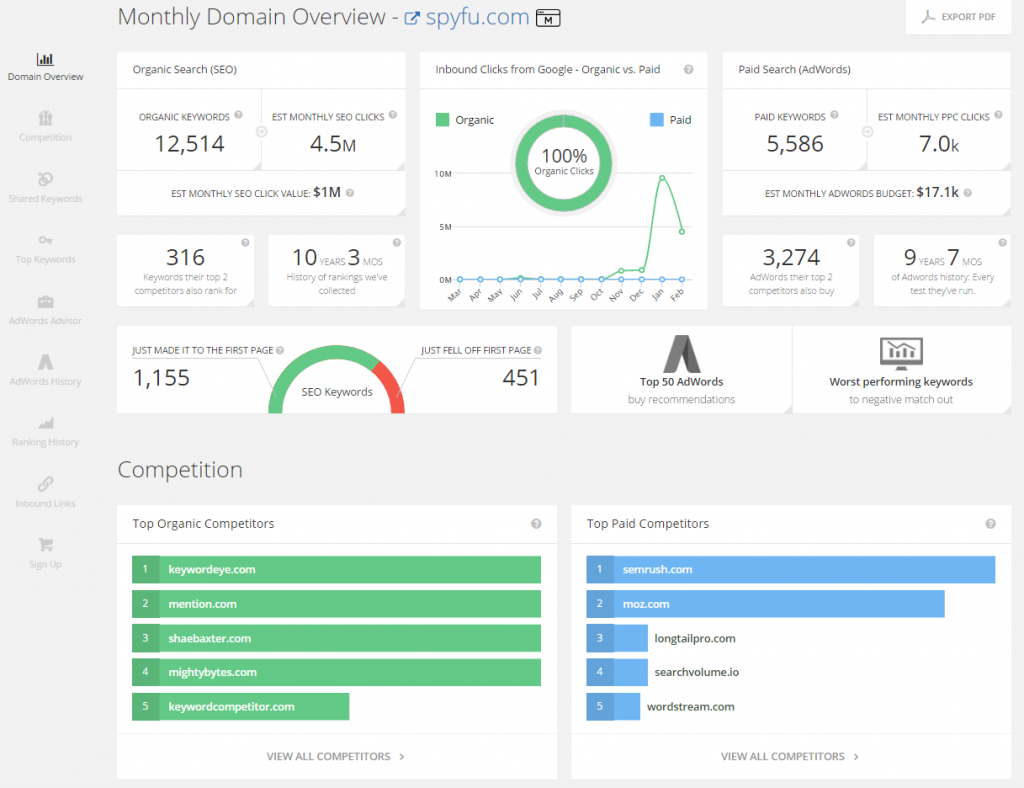 All you have to do is enter your domain and SpyFu will reveal your competitors and the keywords that you are competing for. Be sure to enter the base URL only (e.g. farshore.com) because entering page URLs (e.g. farshore.com/projects) could result in "no data" for smaller sites.
The most valuable information here is not necessarily the list of competitors ( many of whom you've likely never heard of), but the list of keywords that your website ranks for. If SpyFu detects your true online competition, then congratulations, your keywords are on point.
KeywordSpy
This tool helps you spy competitors while also searching for useful keywords.

KeywordSpy is more oriented towards paid (ad words) than organic (non-paid) keywords. You can easily check which keywords would bring you most traffic and which paid keywords would bring you the best visit-to-cost ratio. Be sure to mark the correct check box under the entry tab depending on whether you are entering a domain or a keyword itself. The free version of KeywordSpy will display 10 key words and 10 competitors per domain, which is more than most other tools' free versions display.
iSpionage
"Steal Your Competitors' Traffic & Uncover Their Conversion Strategy" – sounds interesting doesn't it?
iSpionage is great if you already know the competitors that you want to research for. Among an array of of metrics, you can enter up to 3 domains at once and see a comparison between them.  iSpionage is more focused on paid ad words (PPC) and monitoring those is always interesting because you can see how your competitors are doing money-wise as well as allocation of their resources.
While iSpionage has been receiving a lot of praise from various reviews, you cannot check it out without signing up. There are four possible subscription plans that you can sign up for and while there is a free account option, it limits you to a certain number of reports per day.
Tools That Will Help You With Your Keyword Strategy
Google is your friend, but you don't want Google to be better friends with your competitors.
Google Keyword Planner
This tool will help you learn to wield your keywords like a master strategist. Since it is a product of Google itself, it is considered to be one of the most precise tools out there.
The main purpose of this planner is to get to know which keywords would be the most beneficial for your website (or as they call it: "campaign"), while it also allows you to see your competitor's data. Google Keyword Planner will even evaluate keywords by their ability to create a conversion and "A conversion happens when someone clicks your ad and then takes an action that you've defined as valuable to your business, such as an online purchase or a call to your business from a mobile phone".
The only downside that comes to mind when using this planner is that you need an AdWords account in order to do so.
Woorank
Woorank has a very handy report interface, which makes it easy to read.
You will find Woorank useful for improving your own website's SEO because it gives you an insights into details that can still be improved. However, a downside of using Woorank is that some users report that it will not recognize a few of your website's features, such as blog sections.
Using this tool will give you an interesting insight into how your website ranks on various social platforms and geographical domains (countries). Most notable is the data related to mobile compatibility because not every SEO tool will provide analytics of this kind.
KeywordTool.io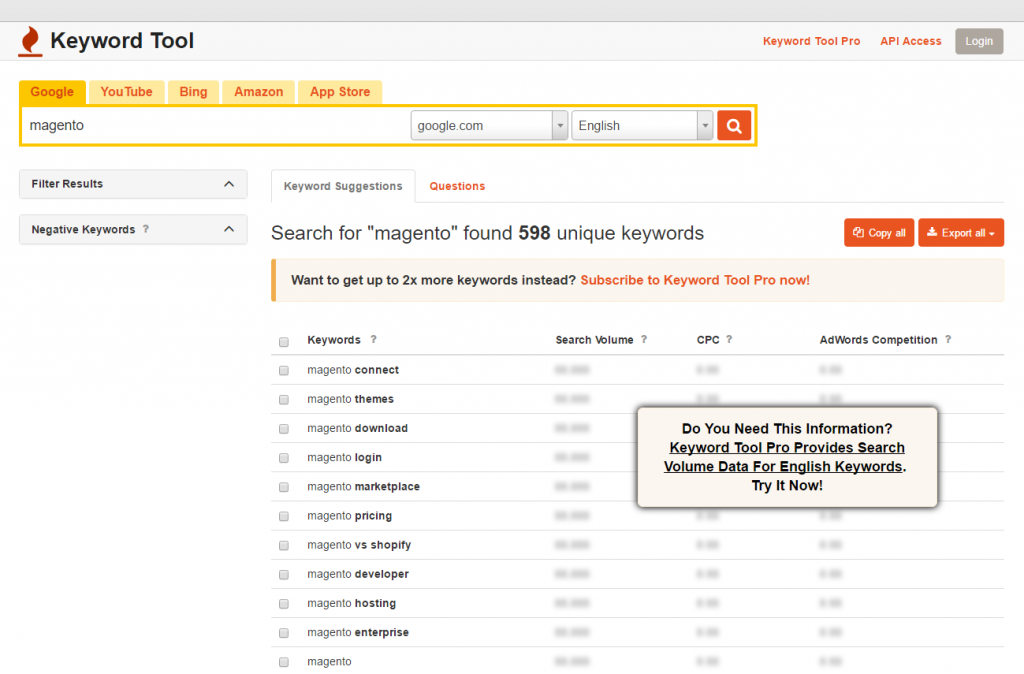 The free version of Keyword Tool will not reveal your keyword competition, but it will however show all of the permutations for the term you want your website to be searched for. You can even see the query version for that term.
You need to select a search engine that you want to compete on, as well as the language and location specifications.
If you're actively working on your SEO, this is a great and simple tool to use. The PRO version will show search volume, cost per click and competition for every search term.
Considering that KeywordTool.io is a young startup, it can be expected that the tool will continue to expand  features. We personally like it simple, the way it is now.
Small SEO Tools

This website features 20 specific SEO tools and has a very interesting concept. You can see how old a domain is, check page sizes and even compress images. The most popular features are "Plagiarism Checker" and "Article spinner / Rewriter".
Small SEO Tools caught our attention because it features a Keyword Position Check. It shows you the position of entered domain on search engine results and according to specific keywords. Essentially, you want your domain to appear as close to the top 3 as possible. Once you know your (or your competitor's) position on google search, you can monitor your SEO progress.
Tip: If you type in long tail (specific) keywords, it will decrease the chance to get "no data" as a result for smaller sites.
Tools For Backlinks Check
Backlinks are links that point to a certain domain. The more backlinks a domain has, the greater its strength.
MozBar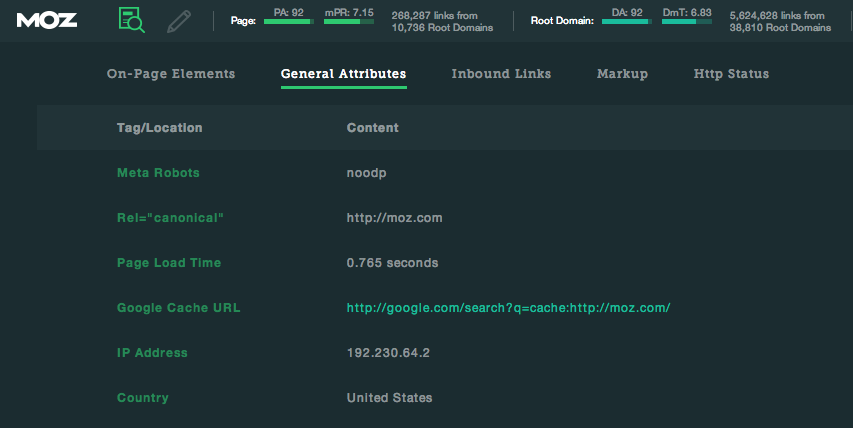 Moz is a renomated SEO company. Their MozBar is a simple extension for your browser that shows you the backlink status of any website you open. It sits on your browser below the URL bar and can be expanded to display even more details such as  domain strength, page strength, number of backlinks, and the number of domains that harbor those backlinks.
It will even display a mini bar below Google search results.
The only downside is that it requires relatively frequent updates in order for it to work to full potential.
Although domain strength doesn't seem like a relatable number, after a few days with the MozBar as your browsing companion, you will feel like a SEO veteran upon opening any website.
SEMRush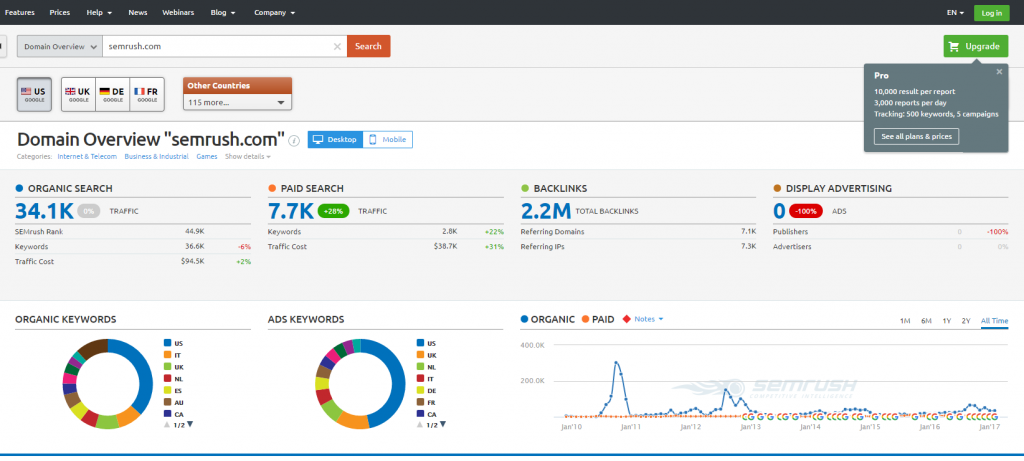 This company provides data for several other tools. SEMRush's free version features a variety of data, but we found it most practical for monitoring backlinks.
It's interesting to see where most of your backlinks come from, especially the external ones.
Again, make sure you enter the base URL (domain).
Ahrefs
This is another big one. The main disadvantage is that you need to start a 14 day free trial if you want to give it a go. Additionally,  this period will limit you to 3 different competitor reports and 10 results per day.
Upgrading costs $79.00/month and gives you access to detailed backlink reports, even with competitors' website IPs.  
Conclusion
As we mentioned, reliability is questionable for all tools and the results should not be taken for granted. It is simply a common feature and you shouldn't be worried about it as a user. Comparing your website with competitors and tracking your progress through time is the only way to discovering  the full potential of a SEO tools.
Understanding all aspects of SEO will assist you in making the best possible decisions for your web strategy and these tools will provide you a helpful resources to start with. Keep in mind that the data can be near meaningless without context so let us know if you need guidance from a specialist or help with implementing your SEO strategy!
Janko is the Project Management team lead at FarShore. He says that Project Management is just like riding a bicycle: it gets exciting once things start going downhill.